Yachiyo Monthly Meeting was held at Taiheiyo Club Yachiyo Course
Yachiyo Monthly Meeting was held at Taiheiyo Club Yachiyo Course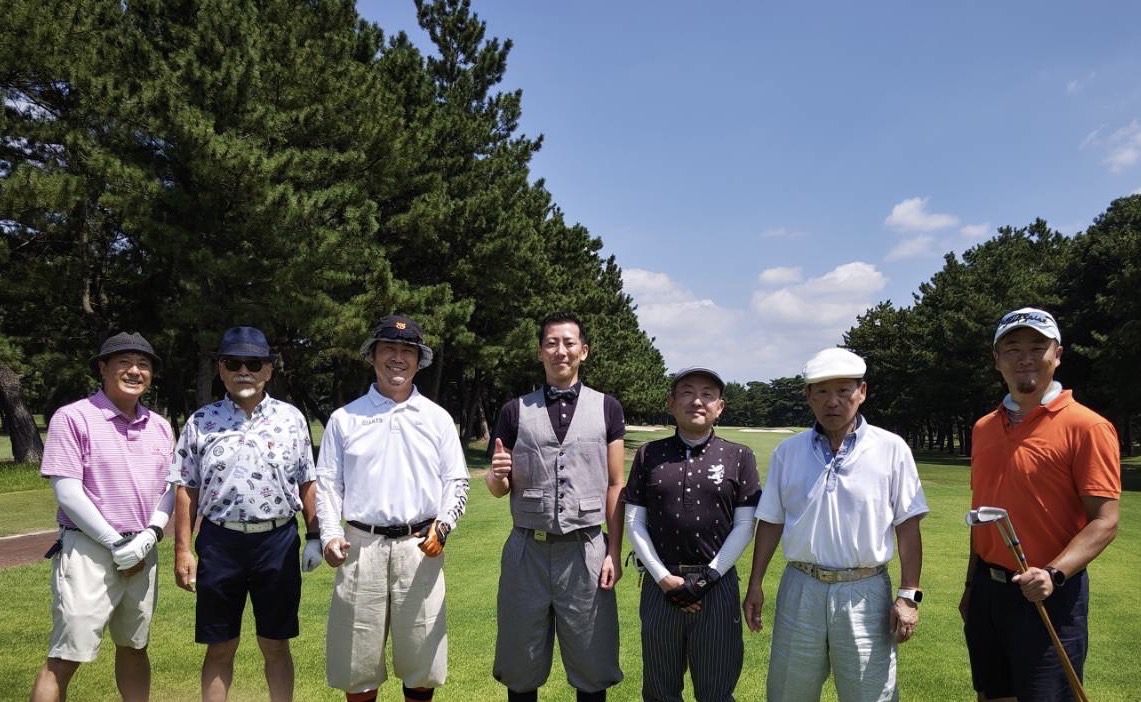 Hello Hickory golfers!
Yesterday, the Yachiyo Monthly Meeting was held at the sacred Pacific Club Yachiyo Course. The scorching sun beat down on the August camp. In spite of the HICK style of rough clothes such as short pants, it was Mr. Masutani who won the through-round play on foot in the intense heat. He shot an imposing nett 68 to win the tournament, the same as in June. Masutani-san's passion for hickory outweighed the heat of August. Also, the best gross score went to Scott, who played par for the second half. We are looking forward to the Australian tournament he is scheduled to play in next month!
Hickory events in Kanto next month are as follows
Yachiyo Monthly on Saturday, September 16.
If you are interested in attending, please contact the Pacific Club Yachiyo Course.
Kanto Monthly Hickory Event on 9/28 (Thu) (Caledonian or Sodegaura CC)
If you would like to join, please contact Mr. Takazawa or Ms. Nakase!
See you soon!